Based on the experience with our KLP® RollStop System, Lankhorst has developed the KLP® PipeStop System. This Pipe Storage System consists of a steel reinforced rail with notches and blocks (the Pipe Stops), which can be placed at different distances from each other, depending on the pipe diameter.
Why use the KLP® Pipe Stop System for your pipe storage?
Optimal safety for employees
Easy to adjust for different diameters
Safe for any coated surface
One stop shopping - one supplier for the whole system
No special installation equipment needed
Fast installation
High durability, long lifetime
Resistant against oil and moist
The components of the KLP® PipeStop System are made of a highly durable polyolefin compound. This makes the blocks virtually indestructible and resilient. When subject to loading, the PipeStop blocks flex slightly yet will return to their original shape after unloading. This will avoid damage to pipe coatings.
Depending on the weight of the pipes and the number of supporting rails, the pipes can be stored up to 20 layers high. Detailed instructions and stacking configurations are supplied for your specific situation. The PipeStop System uses two types of blocks to support pipes with a large diameter range.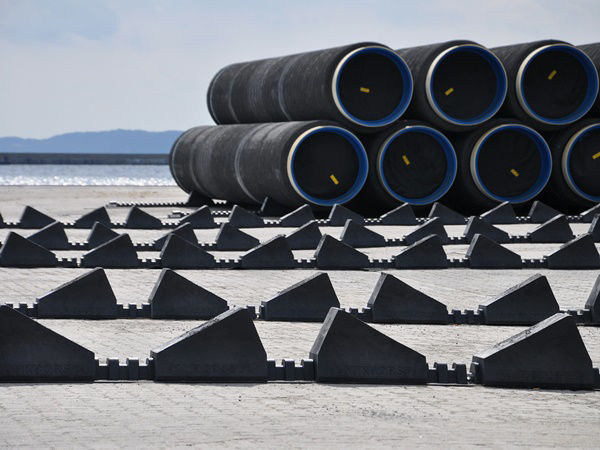 Brochure: