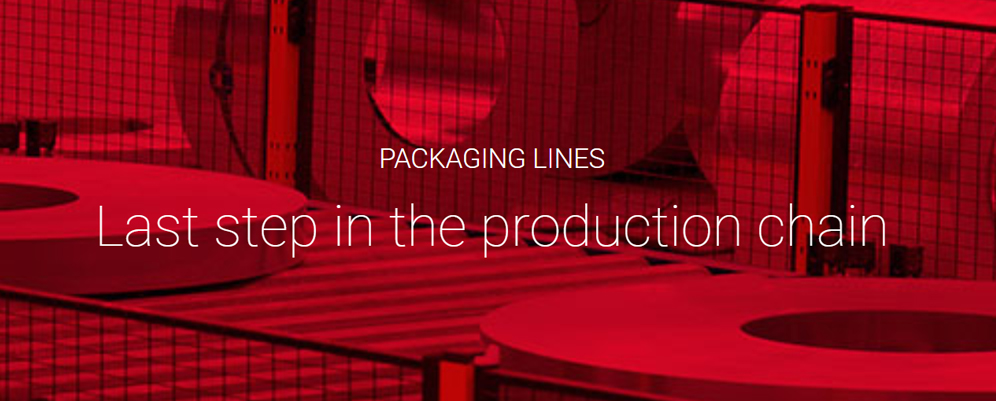 SALICO supplies packaging lines for complete coils, slit coils or packages of sheets either as final section within a new or existing slitting or cut to length line or as independent stand alone facilities.
Packaging lines are designed following specific customer requirements and taking into account the final shape, characteristics and variants of the final packages, desired level of automation, available floor space and materials Flow, which regularly results in tailor made solutions.

SALICO supplies all kinds of packaging lines, ranging from simple and manual ones to completely automated solutions, where individual equipment from third parties to perform specific tasks may be included, as the following example for a slit coils packaging line:


Slits down ending.
Individual slit weighing.
ID banding, with one or two strapping heads.
Slit wrapping with either paper or plastic film.
Application of sticking label on the individual slit.
Spacers application.
Pallets loading and feeding.
Pick up and palletizing of sits eye to sky.
Slits stack film protection.
Cover feeding.
Final stack strapping.
Final stack weighing.
Stack labelling.
In the case of full coils, these would be the typical operations:
Edge protection application, both in ID and OD
Film and paper application through coil ID
Metallic cover application
Side discs application
Weighing
Labelling
In the case of stacks of cut sheets, usual operations are:
Net weighing of the stack
Plastic cover application
Pallet loading
Cover loading
Cross banding of the stack
Longitudinal banding of the stack
Gross weighing of the stack
Stack labelling
Stacks piling

Images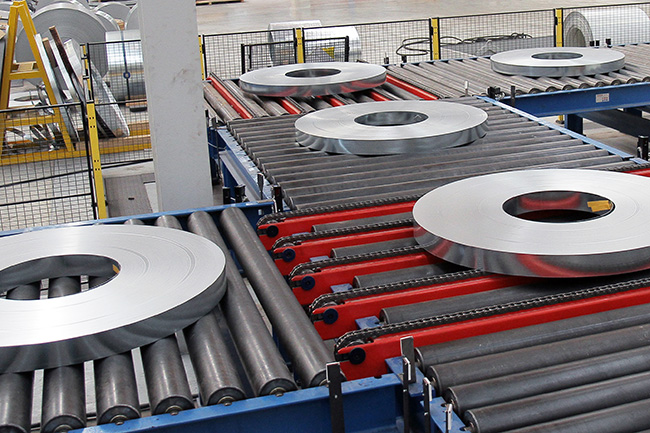 Slit Coils Packaging Line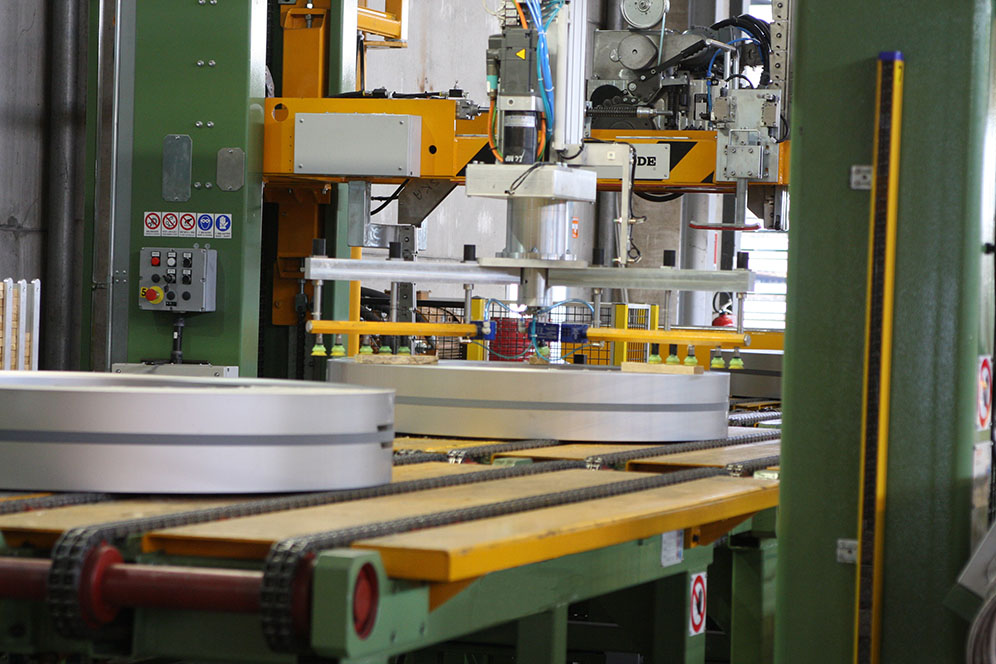 Automatic spacers applicator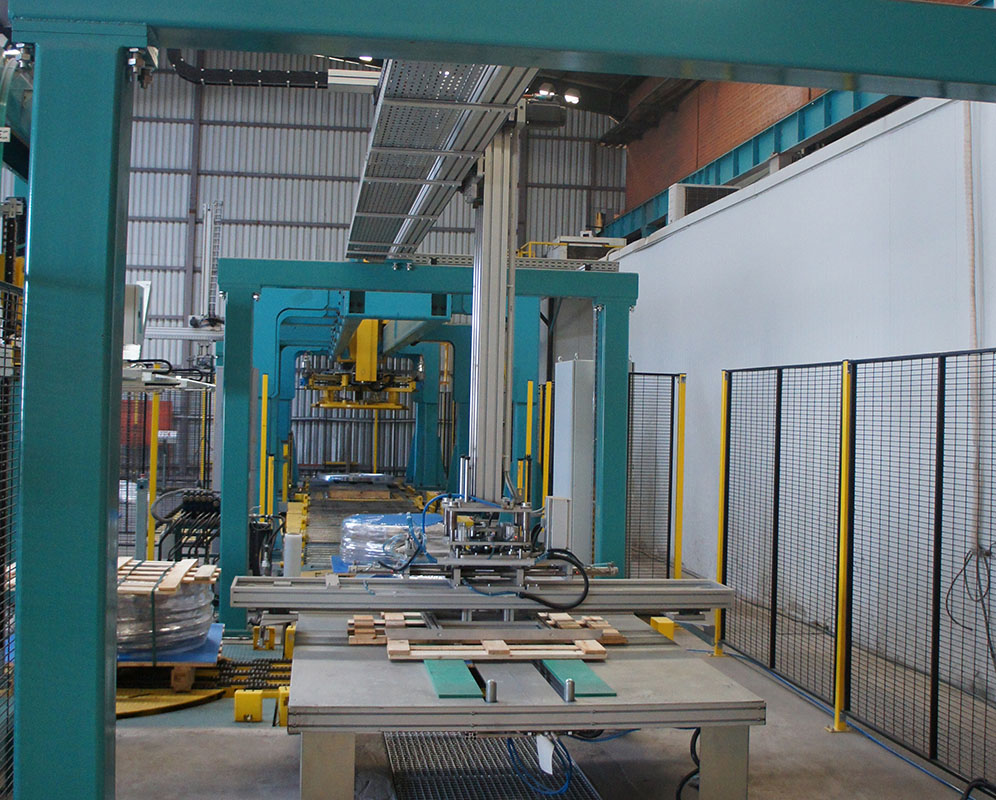 Automatic top cover feeder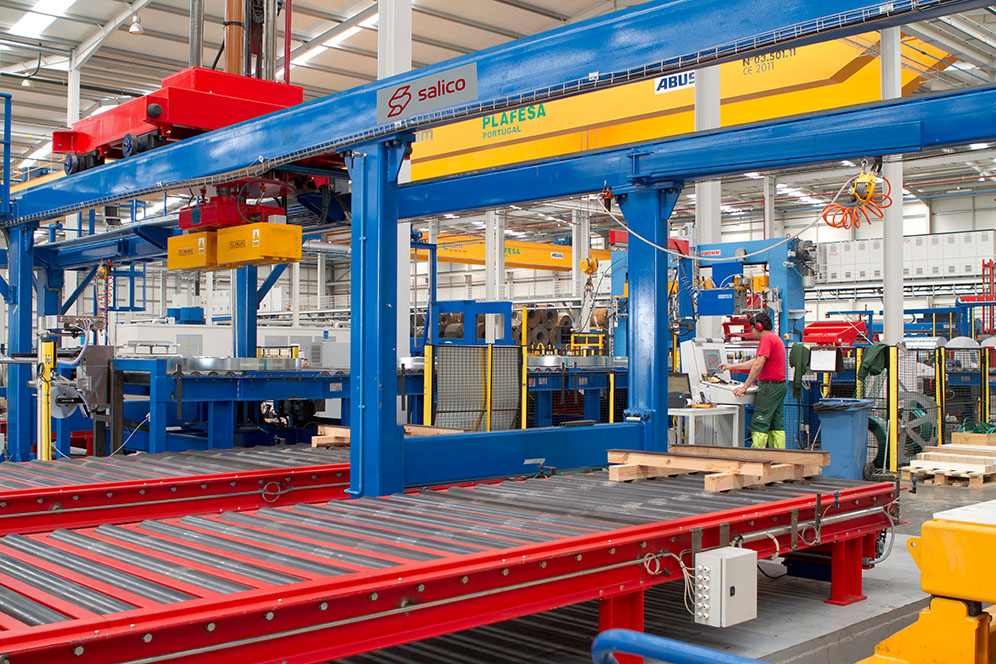 Magnets carriage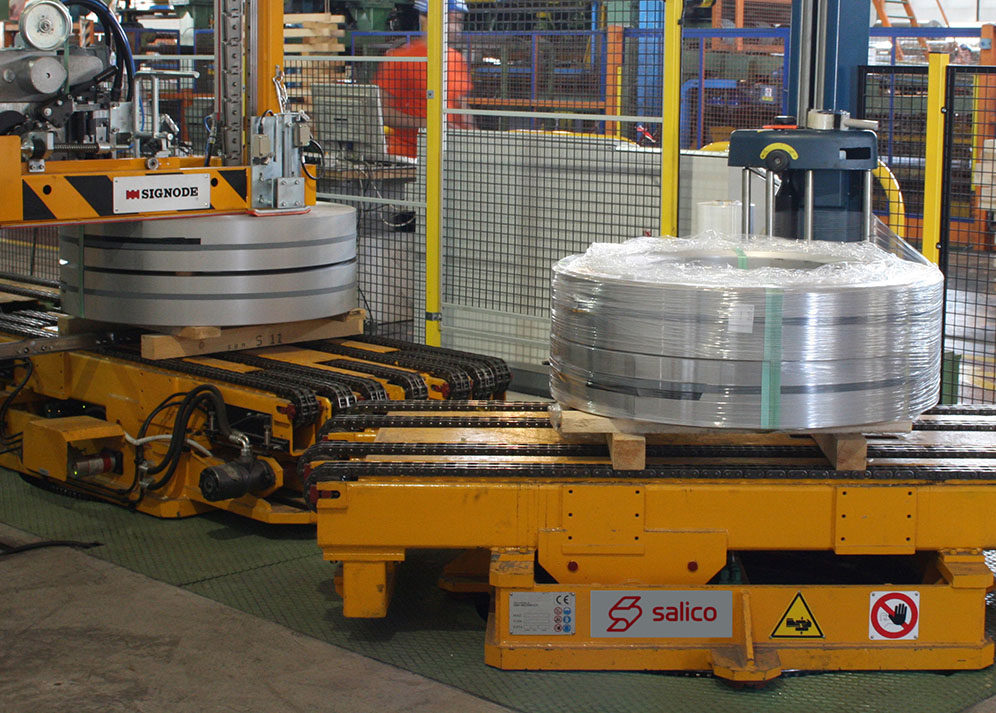 Stretch film wrapping unit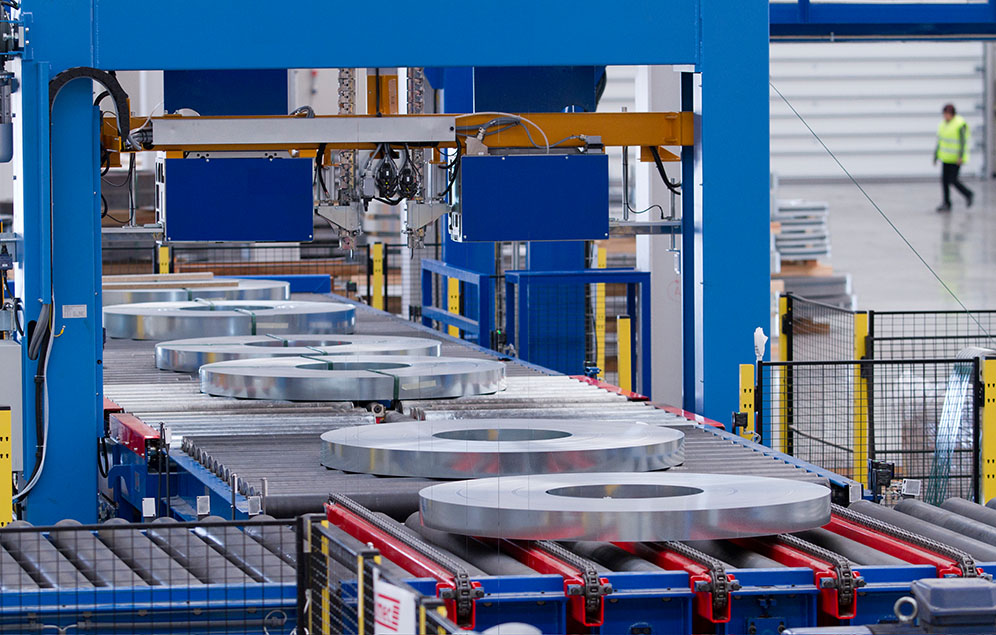 Double head ID strapping machine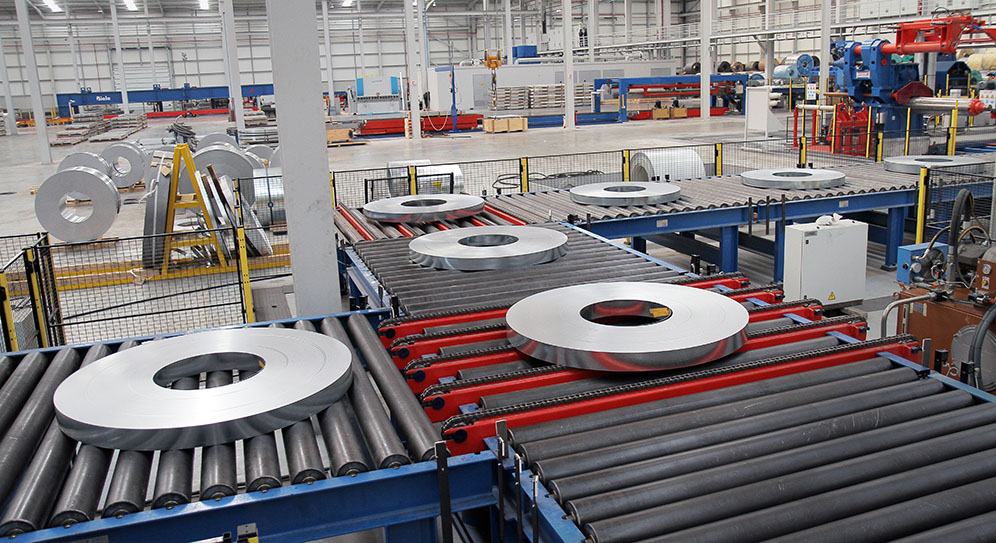 Slit mults transfer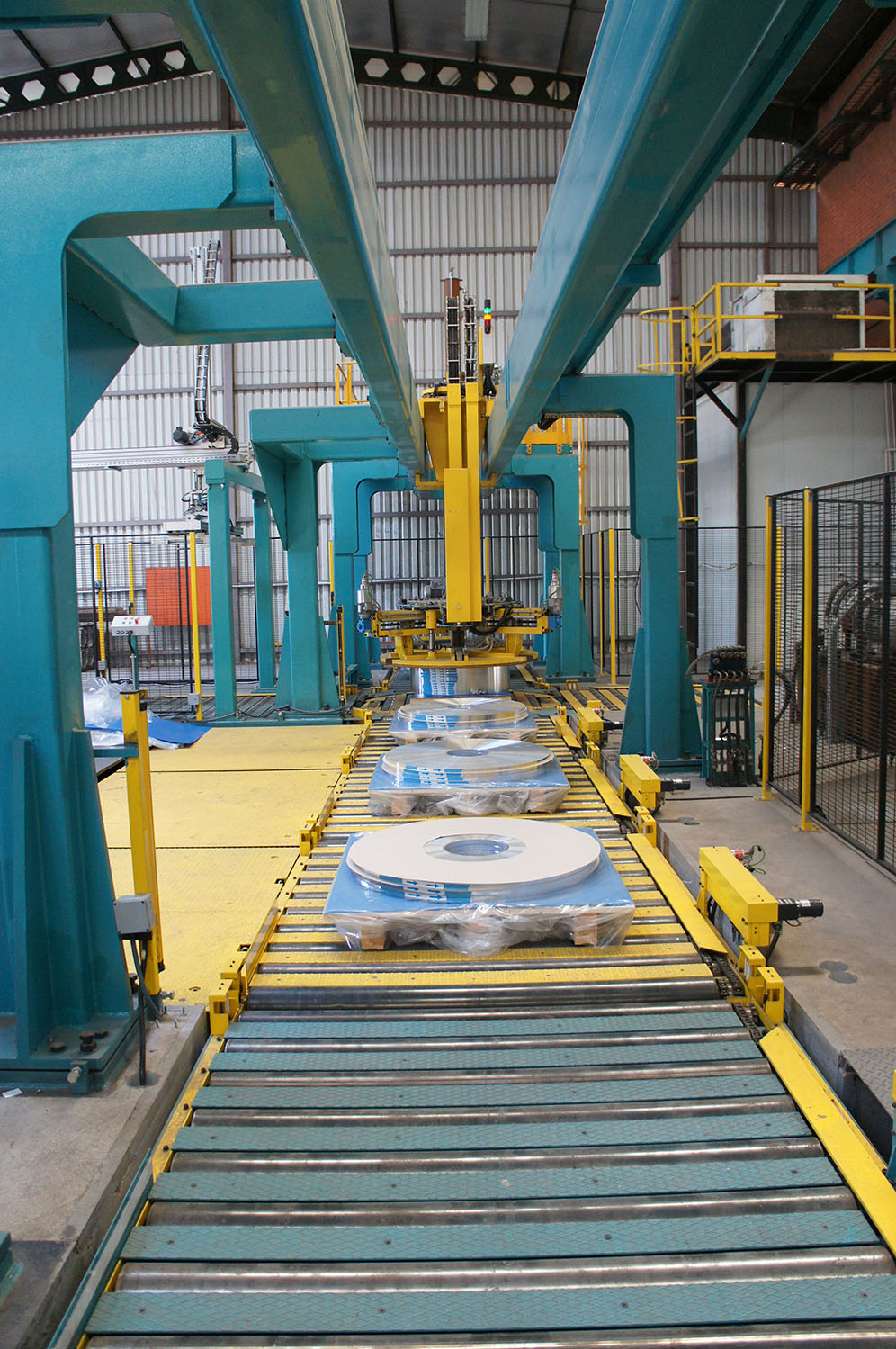 Vacuum plate for thin aluminum mults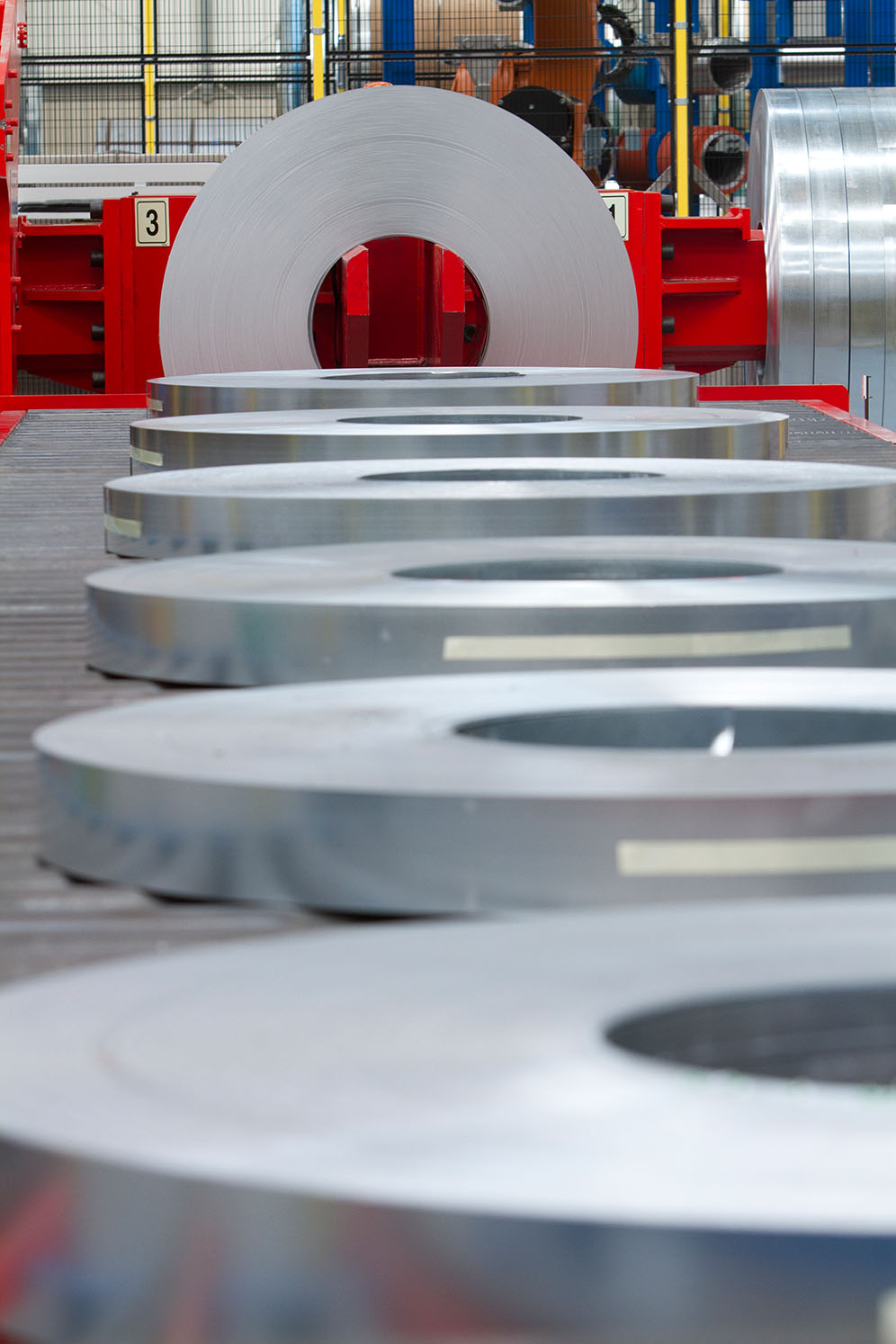 Packaging