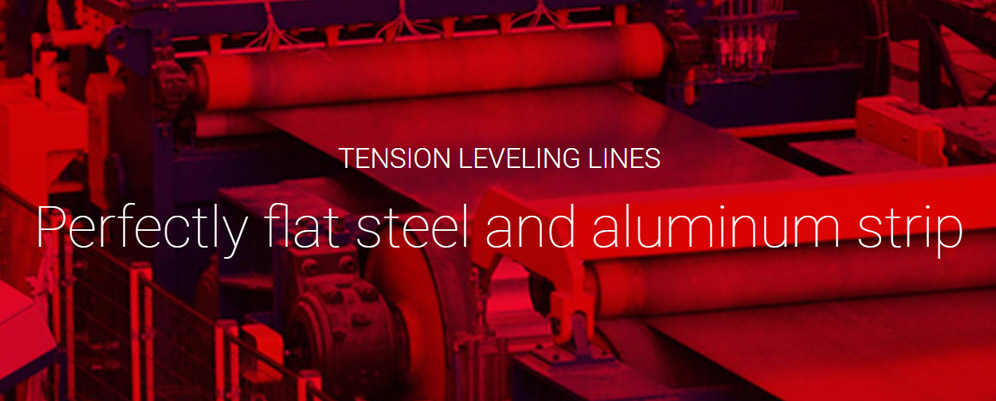 The main purpose of tension levelling of metal strip is to correct the strip shape by bending the strip around small diameter rolls under the influence of externally applied tension in order to produce elongation, making the shorter strip fibers longer and equal to the longest fibers and therefore achieving flat strip and relieving the residual internal stresses in the process.


SALICO supplies tension levelling lines for metal strip both to Rolling Mills and Service Centers. Metal strips (carbon steel, stainless steel, aluminum and other nonferrous materials) are processed within a thickness range from 0.08 to 6.5 mm, width up to 2,500 mm and speed up to 400 m/min.

SALICO advantages
Safe and ergonomic operation
Even with thickest and hardest of materials.
High Productivity
By minimizing line down time by automating spools evacuation, mandrel changes, rolls changes strip threading, as well as enabling the automatic set up of line main components without operator intervention, starting from production data coming from upper IT levels.
Heavy duty high capacity Levelers
The combination of proprietary solutions and algorithms for elongation control, bridle Rolls drive and positioning of leveling and decurving Rolls result in optimum flatness of tension leveled strips. Depending on the application data and strip parameters, there are different design solutions with simple or double leveling sections, simple or double decurving sections, different configurations or number of bridle rolls.
Cleaning devices
For leveling Rolls, decurving Rolls and bridle Rolls.
High level of Automation
Using precise and stable elongation controlling solutions, including the use of strip speed contact-less sensors in leveler entry and exit, avoiding errors from strip slipping over the bridle rolls.
By continuously monitoring strip flatness and feeding back the information to the automation for achieving optimum flatness results.
Addition of strip cleaning and degreasing sections
In order to achieve best quality results in terms of flatness and cleanliness for high added value products.
Different solutions for bridle rolls drive
From all electric to hybrid solutions, as well as pure stretch systems for some aluminum alloys.
Combined solutions
With cut to length or slitting section at the exit of the line.
Auxiliary functions integration
For example, strip embossers or stitchers, all manufactured in house by SALICO.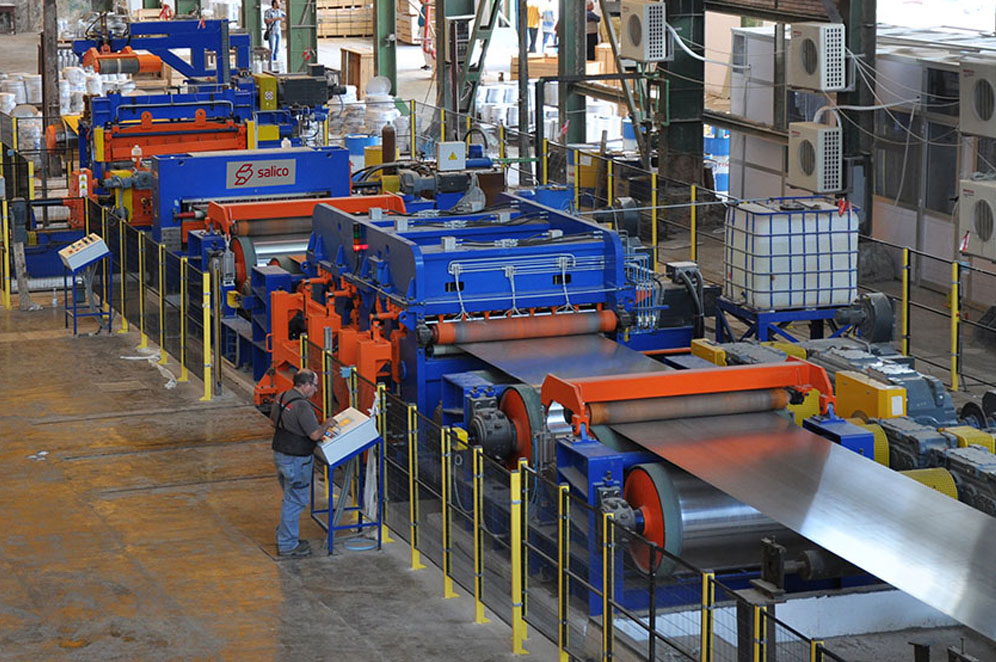 Aluminum 1,650x3mm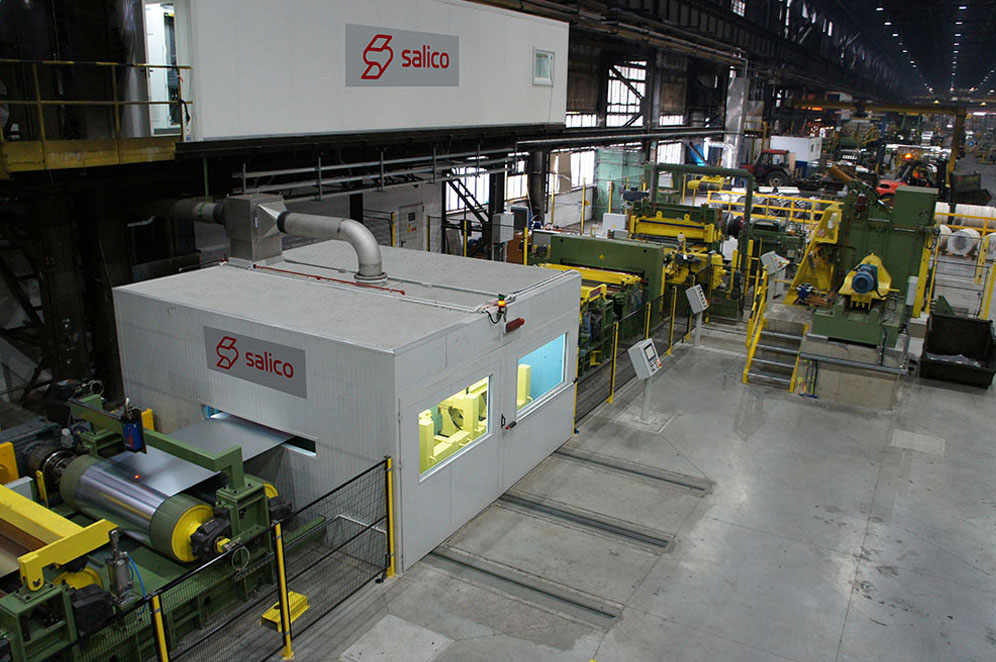 Aluminum 1,650x1.5 mm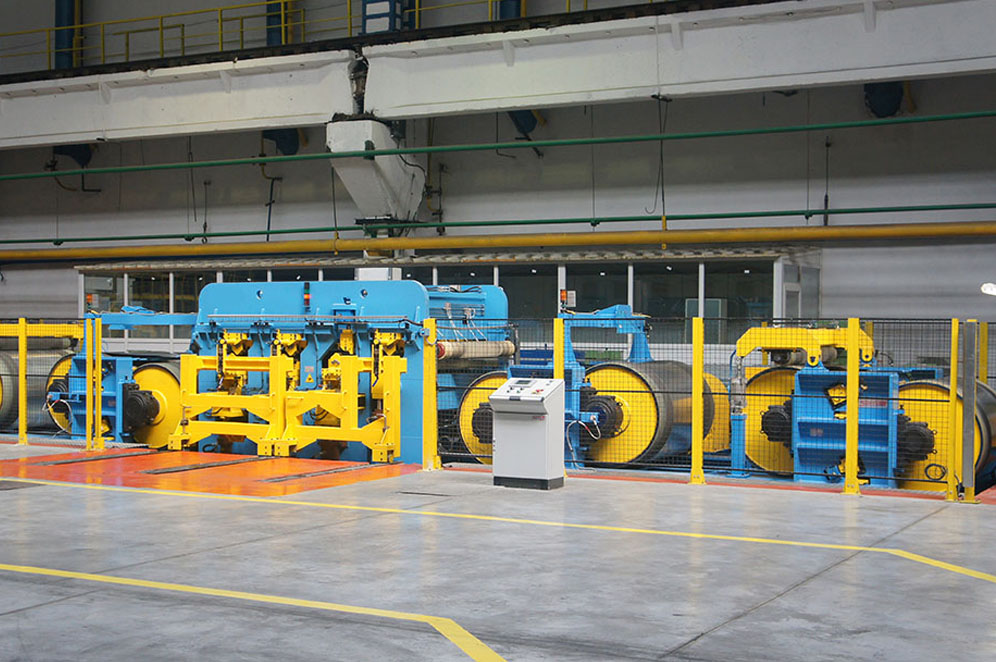 Aluminum 1,650x6 mm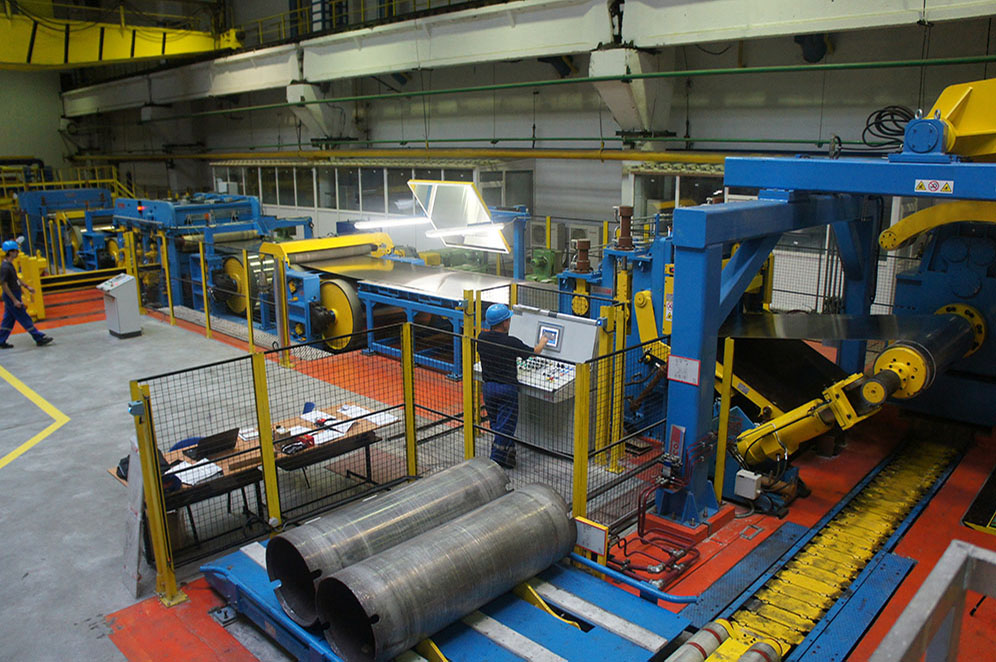 Aluminum 1,650x6 mm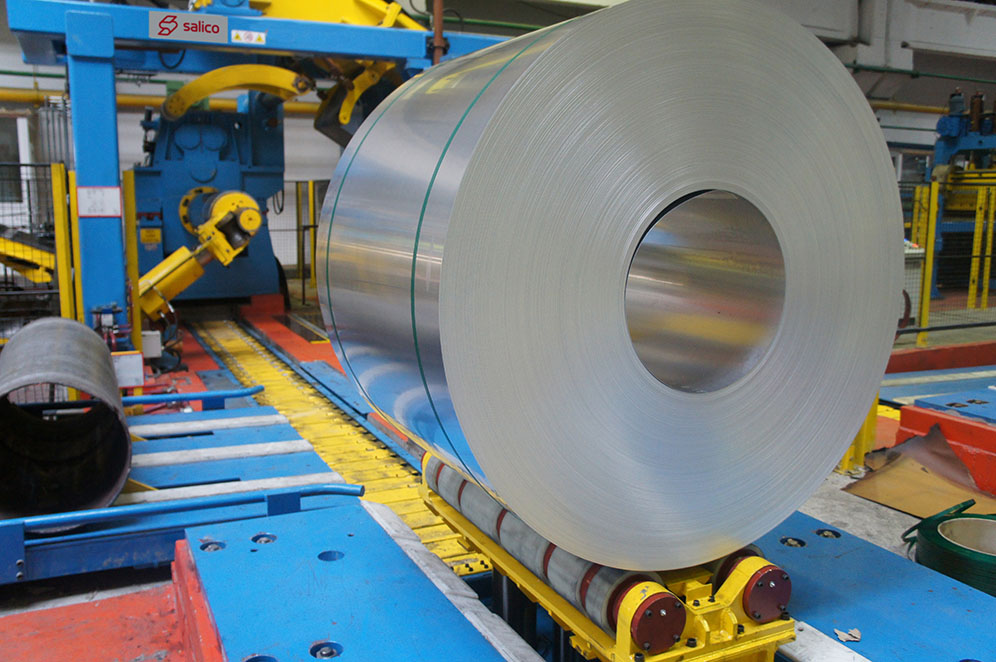 Aluminum 1,650x6 mm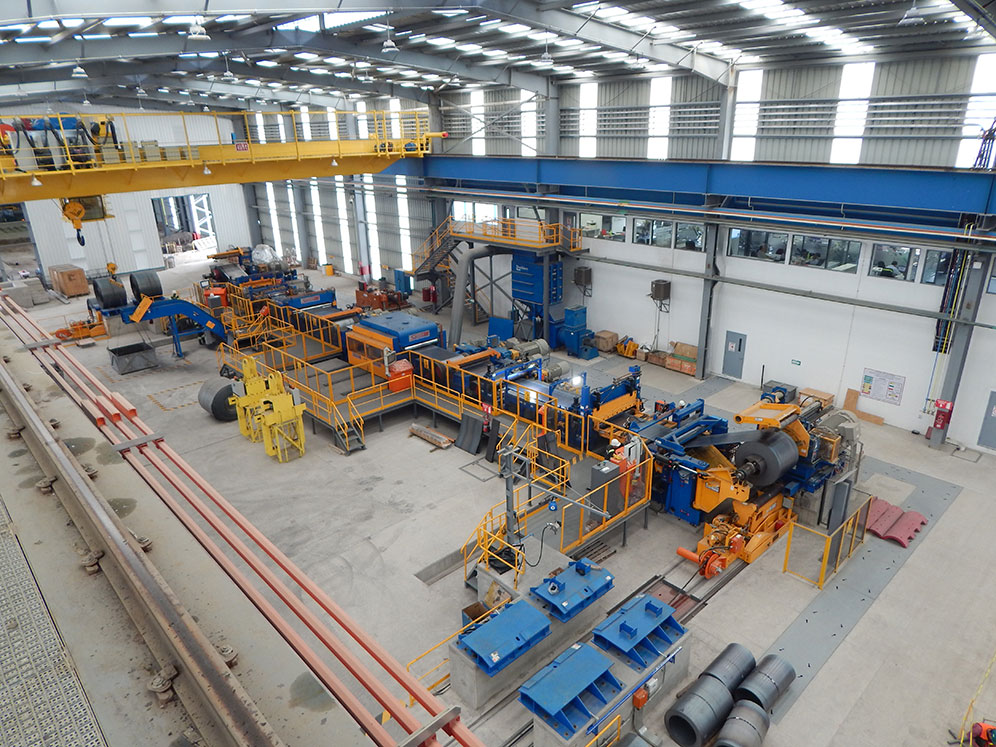 Carbon steel 1,800x2 mm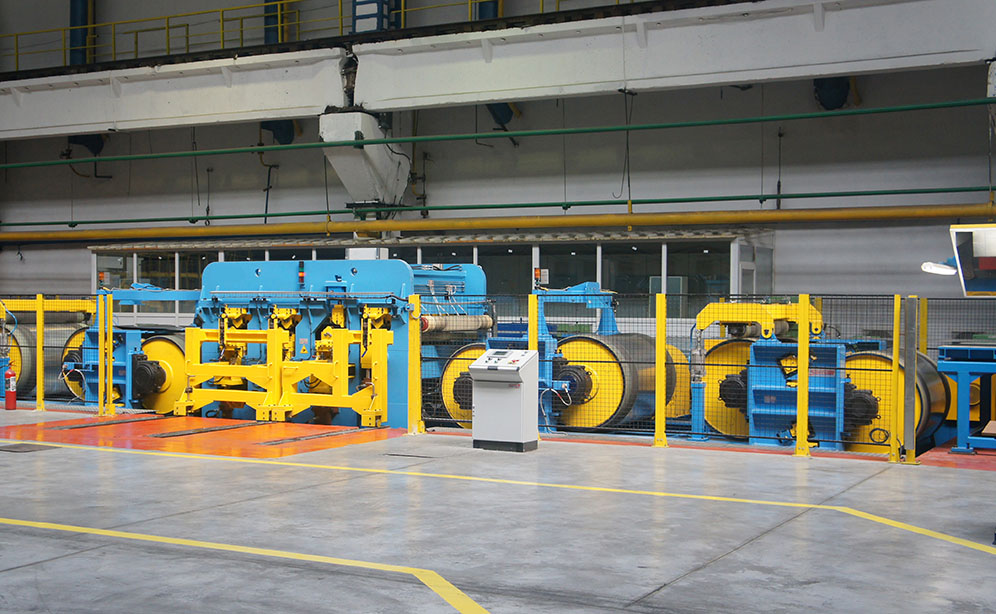 Aluminum 1,650x6 mm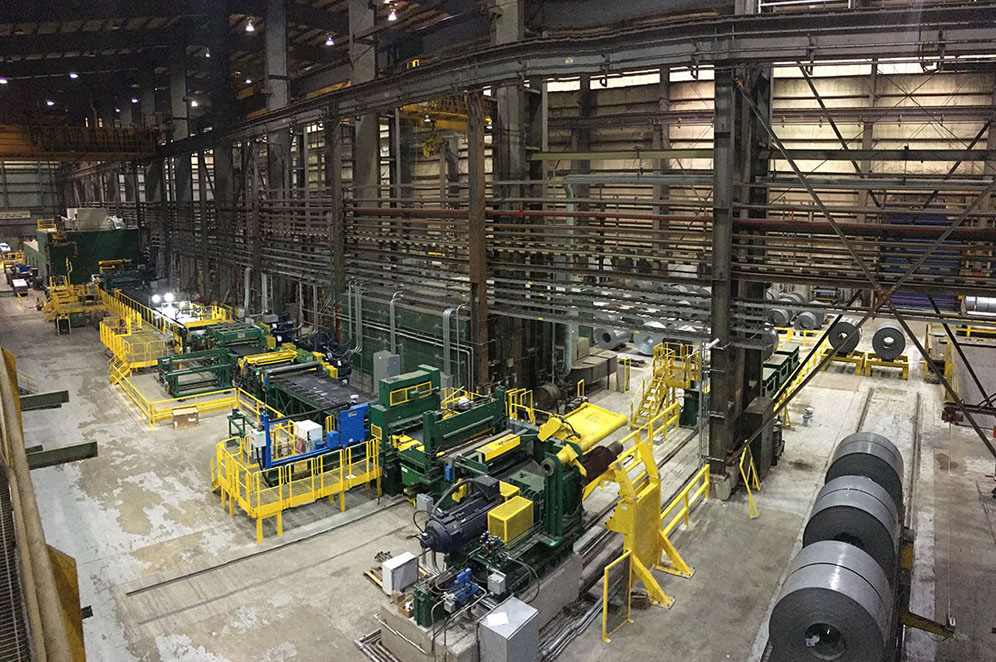 Carbon steel 1,650x2.5 mm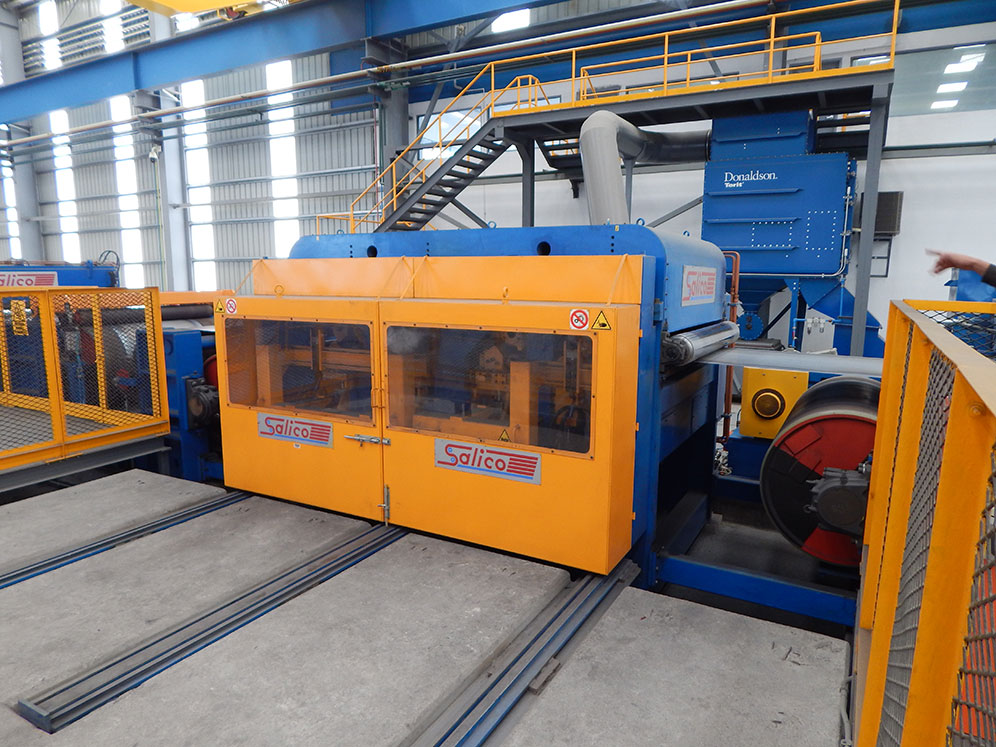 Carbon steel 1,800x2 mm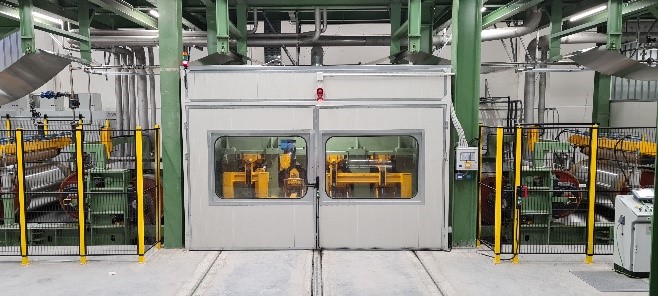 Aluminum 1,650x3 mm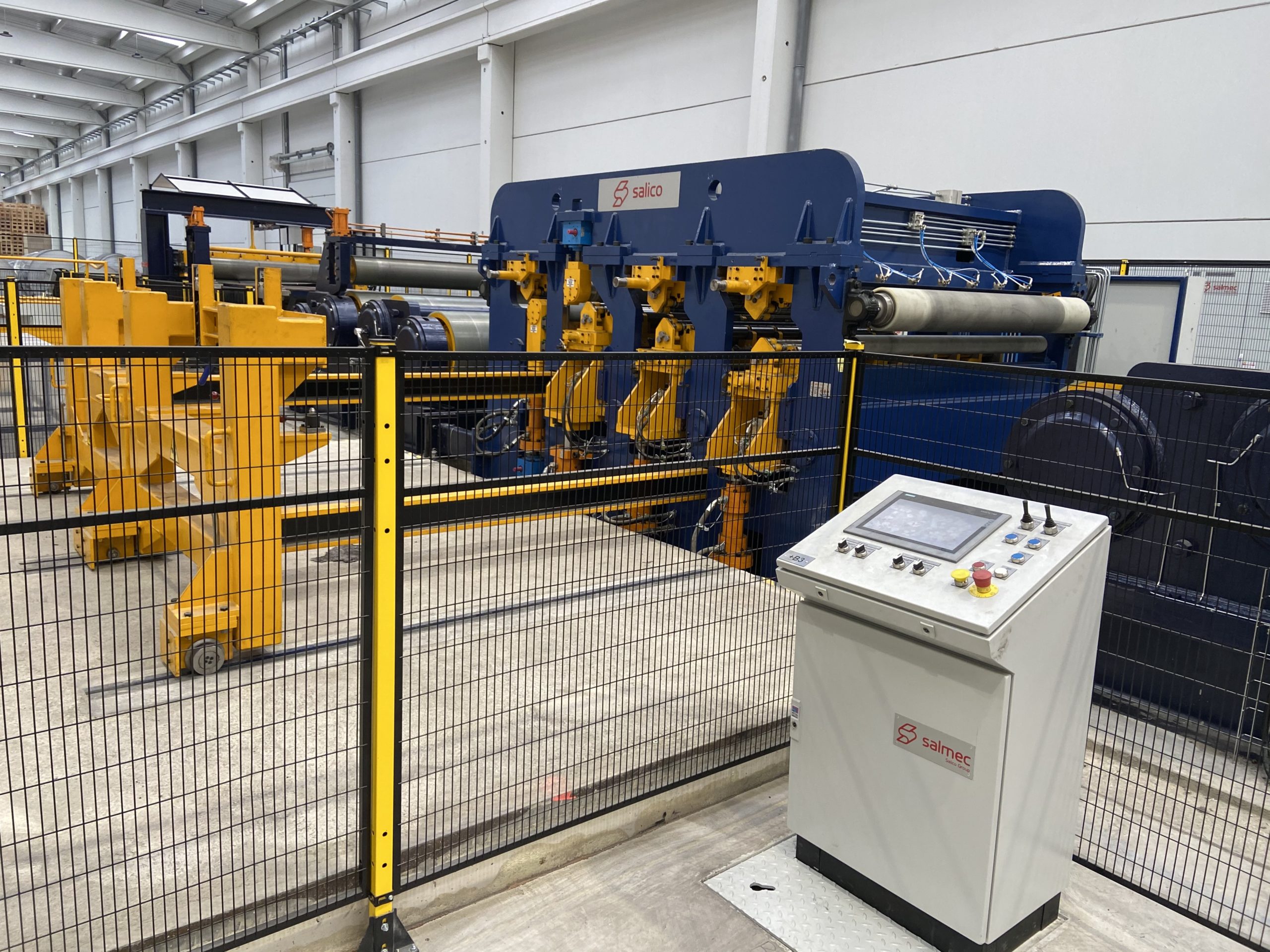 Aluminum 1,650x3 mm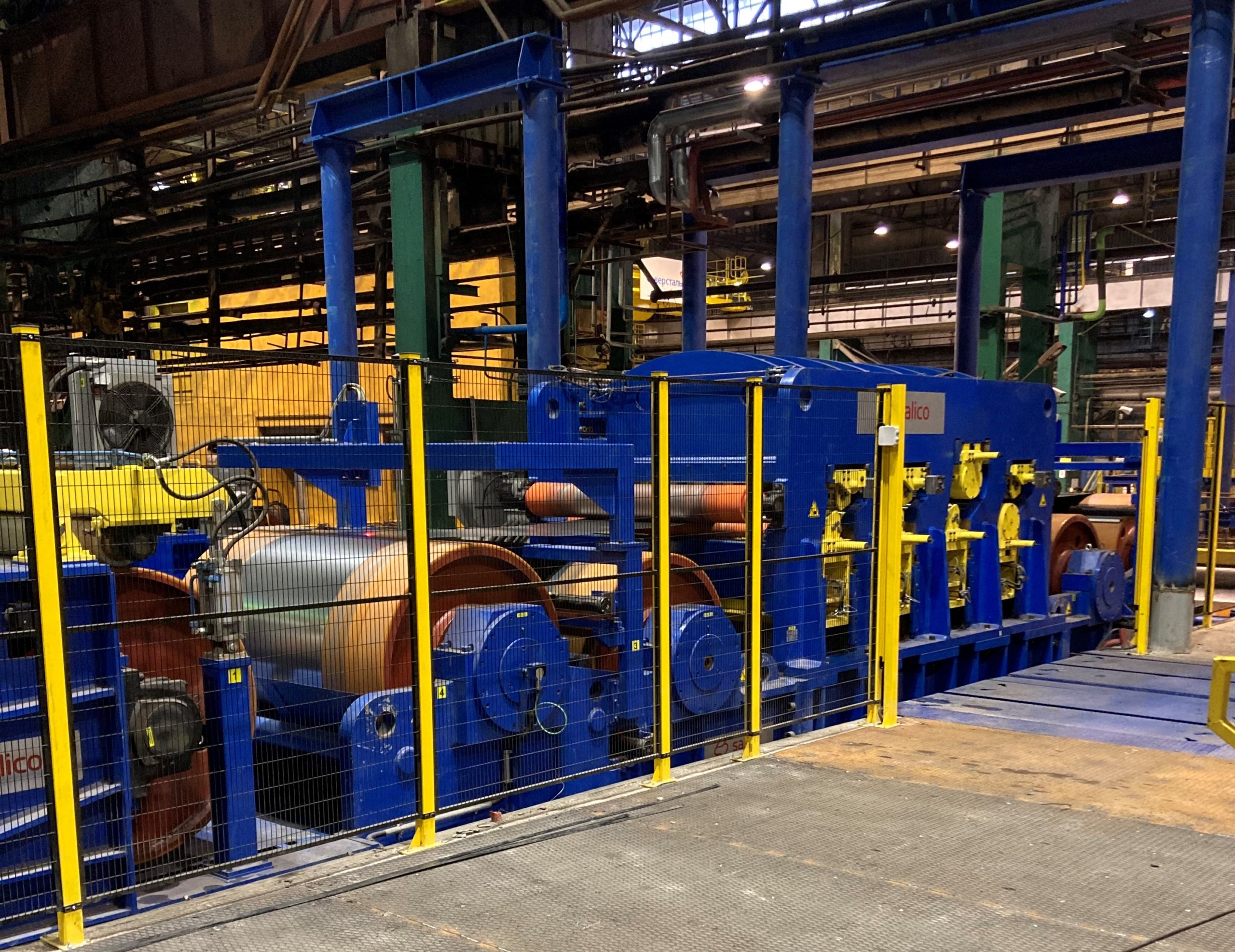 Carbon steel 1,850x0.25/4.0 mm