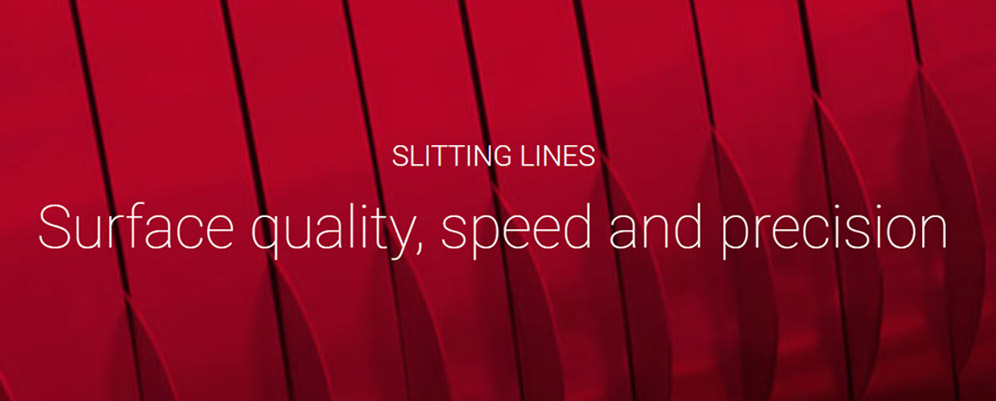 SALICO slitting lines feature very stiff slitter heads with no axial gaps, shafts perfectly parallel and minimum bending in rotation, which together with the correct definition of the slits back tensioning device, able to supply high and even recoiling tension without marks or scratches on the surface or the edges, are the necessary combination for a world class slitting line.
Our slitting lines cover the whole thickness range from aluminum strip 0.1 mm thick to the heavy gauge 18/20 mm carbon steel strip.
Through the years, SALICO has developed smart and efficient solutions to perform the auxiliary operations required by this type of lines:
Tooling change in slitter head.
Tooling change in separator shafts.
Slit strands feeding.
Fast scrapping section in line entry.
Samples cutting and collection.
Scrap evacuation.
Cutting tolerances inspection.
Tooling inspection.
Safety and ergonomics for operation and maintenance
All of the above reducing line down times to the minimum, enhacing line up time and reducing direct involvement from the operator.

SALICO Advantages
High productivity
By using back tensioning devices running up to 800 m/min.
By minimizing line down times through automation and use of robotic solutions for tooling exchange in separator arbors and slitter head. Slitter head tooling exchange robots of in house design with tooling cleaning section and knives edges inspection.
By automatic set up of line main components without operator intervention, starting from production data coming from upper IT levels.
Because of solutions for strip threading along the line.
By including fast scrapping sections for eventual elimination of large lengths of strip from entry coil.
By having possibility to apply OD banding off line, either with manual, semi-auto or fully automatic solutions.
Safety and ergonomics taken into account for all operation and maintenance activities
No manual handling of strip, even for thickest and hardest strips.
High quality cut of the slits
Thanks to the high precision of the slitter heads and the high-pressure tooling locking solutions.
High Quality due to Back Tensioning solutions
Back tensioning of the slit mults by using driven rollers, without using any felt pads for high Surface quality strips. Also other tensioning solutions are available such as belt bridle, Eddie Currents, Felt press (for non critical surface strips), vacuum Rolls and combinations of the previous technologies.
Manual or automatic exchange of
Recoiler mandrels.
Cutting tooling.
Slits separation tooling.
Automatic Packing and Palletizing Sections
For the slit coils, featuring different levels of automation following customer requirements.

Images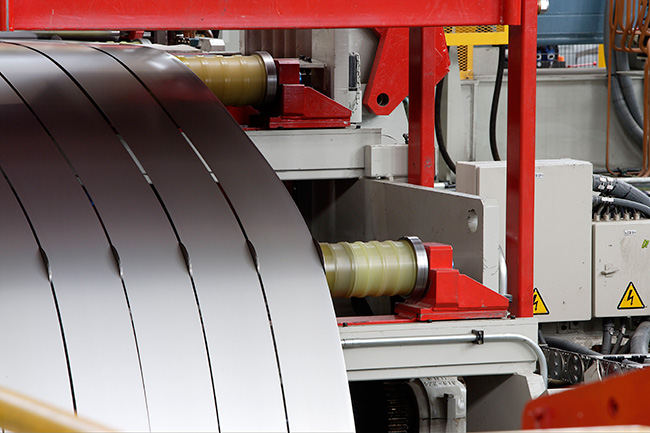 Salico Slitting lines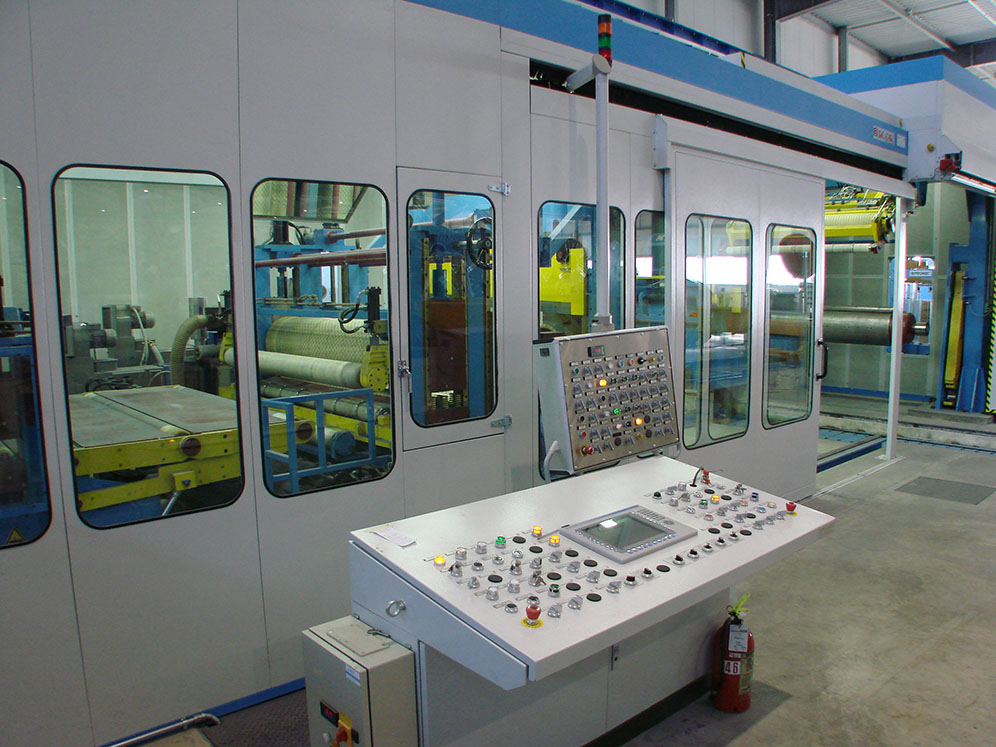 Carbon Steel 1,700x2mm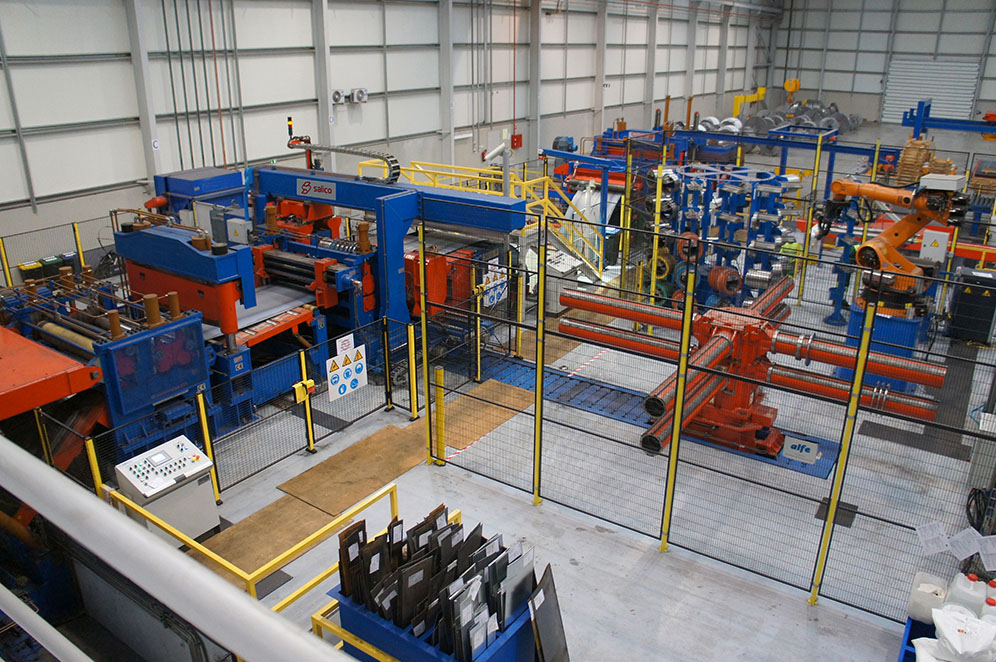 Carbon Steel 1,700x10mm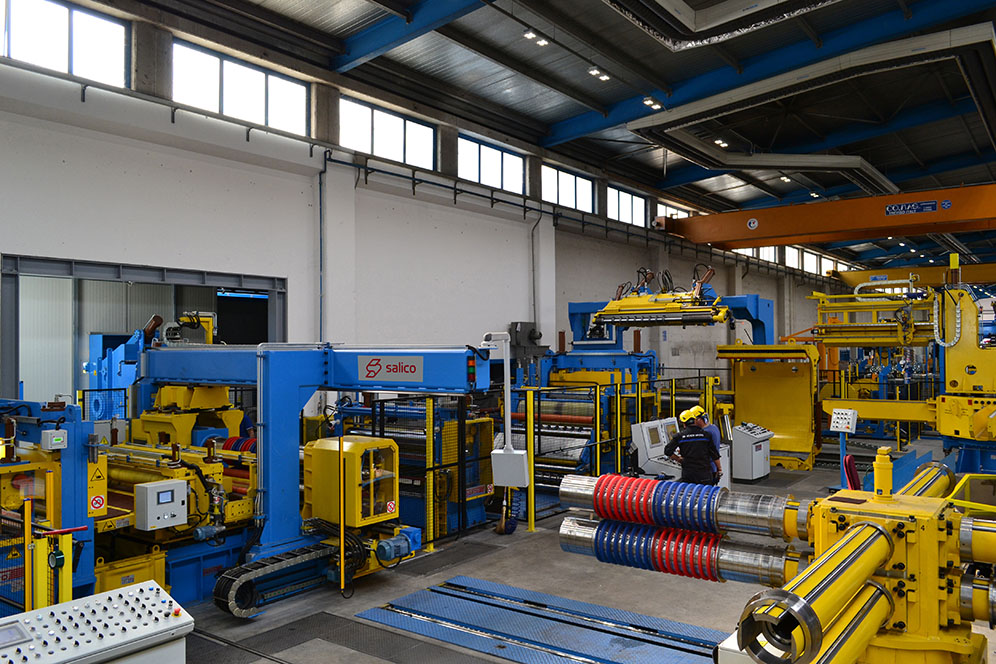 Carbon Steel 1,750x3mm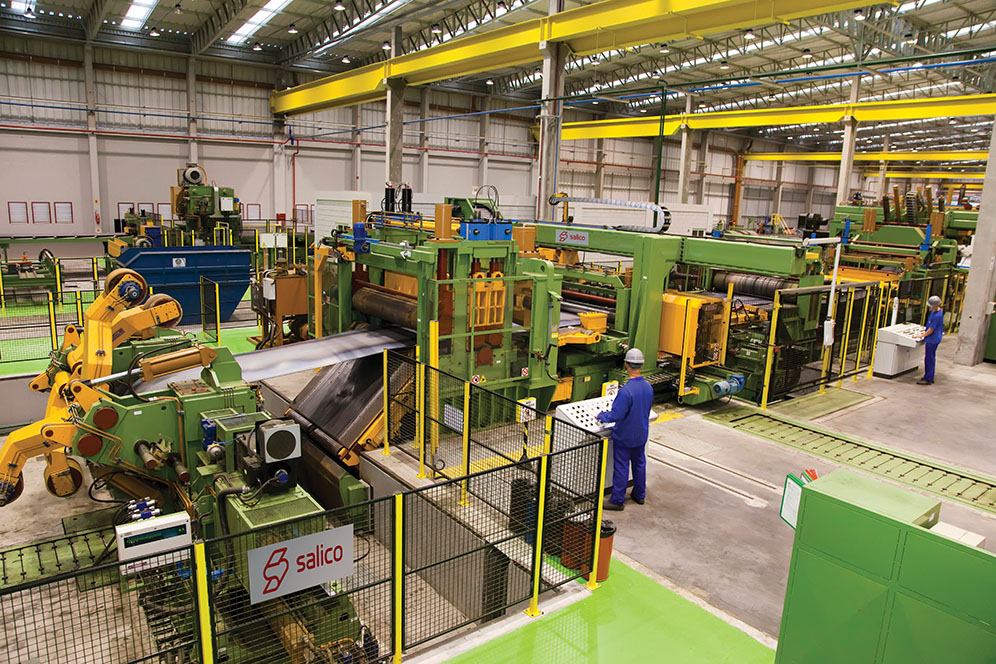 Carbon Steel 2,100x16mm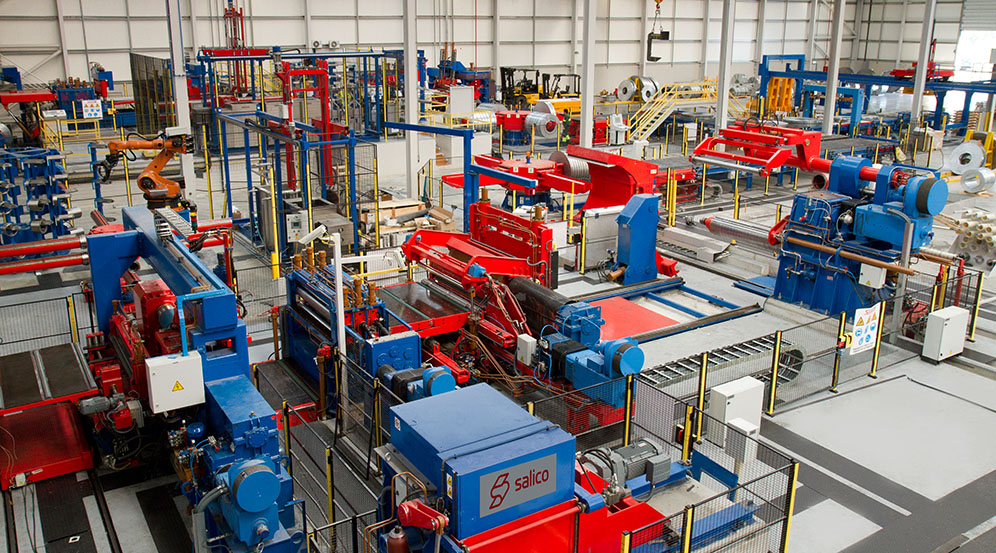 Carbon Steel 1,650x3mm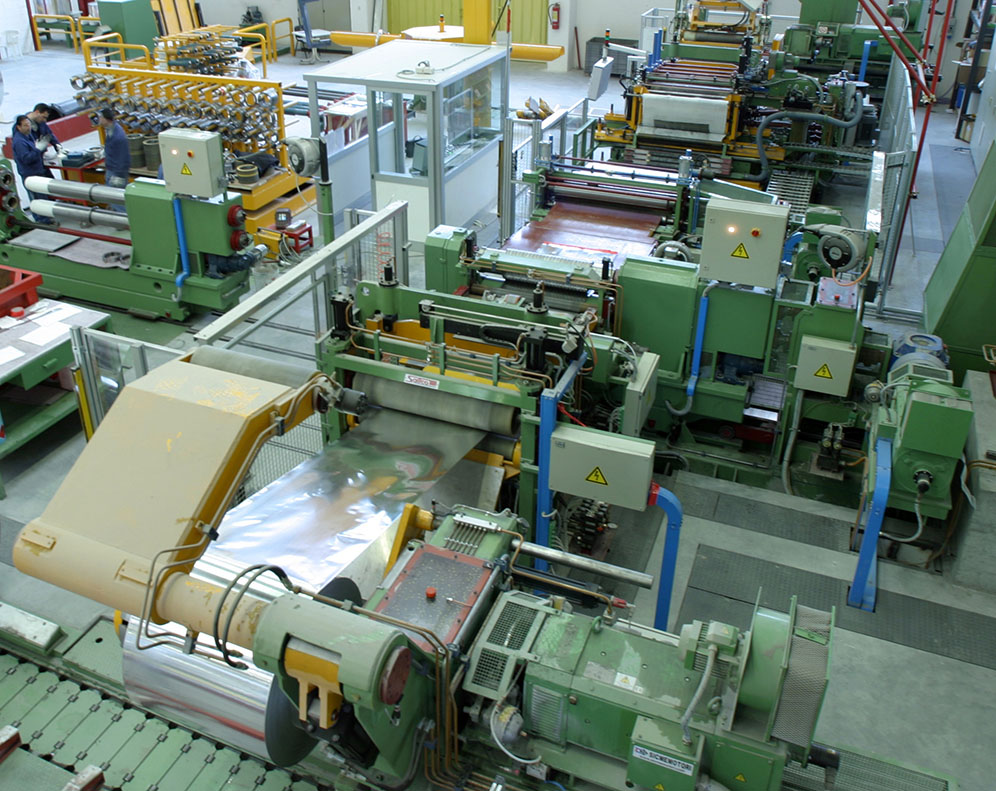 Aluminum 1,650x2mm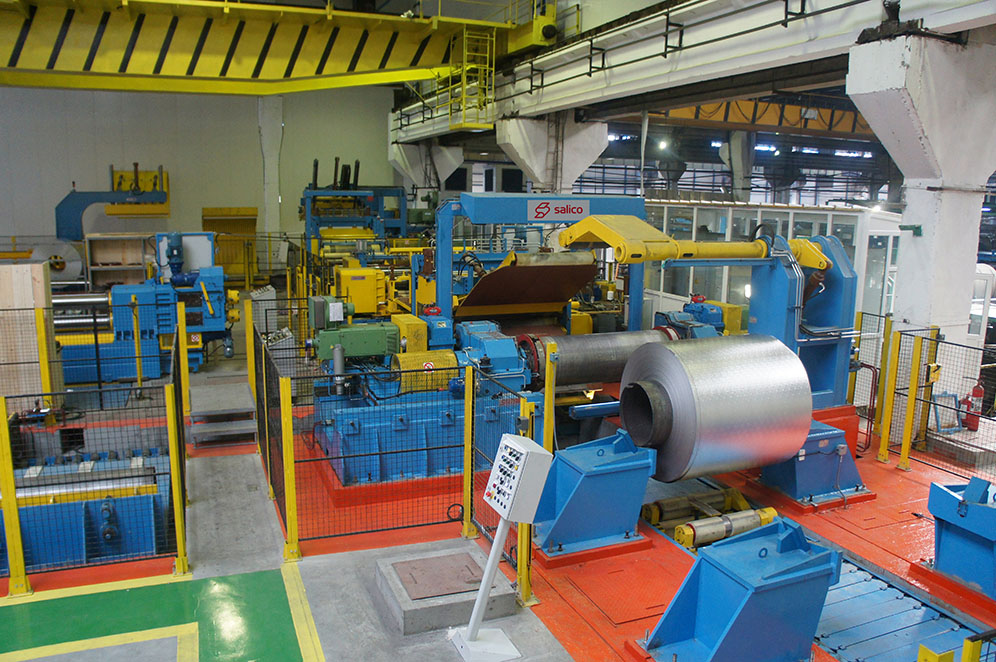 Aluminum 1,650x6mm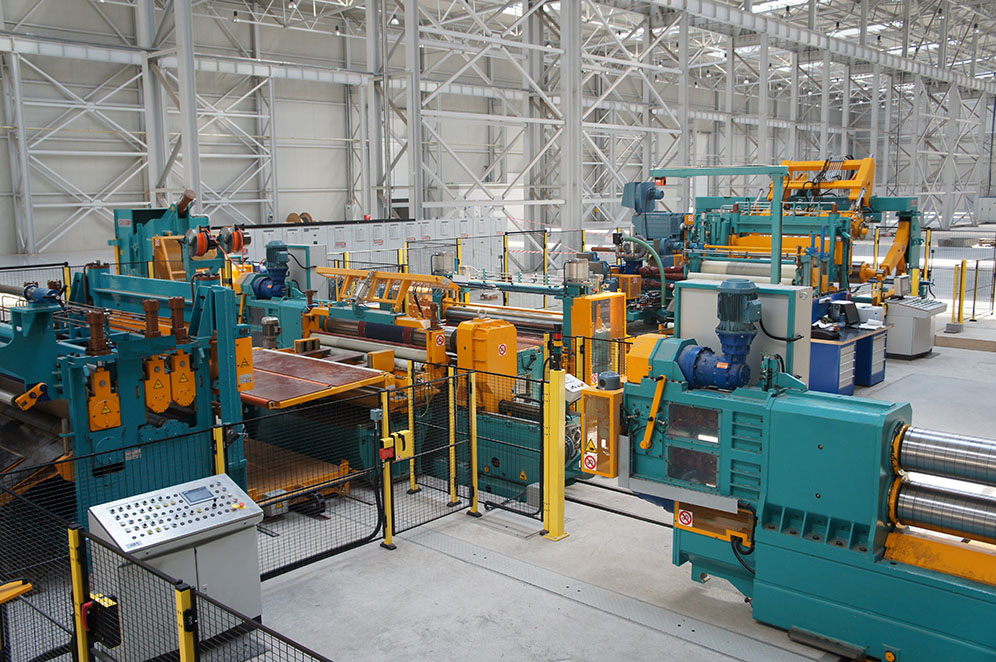 Aluminum 2,200x4mm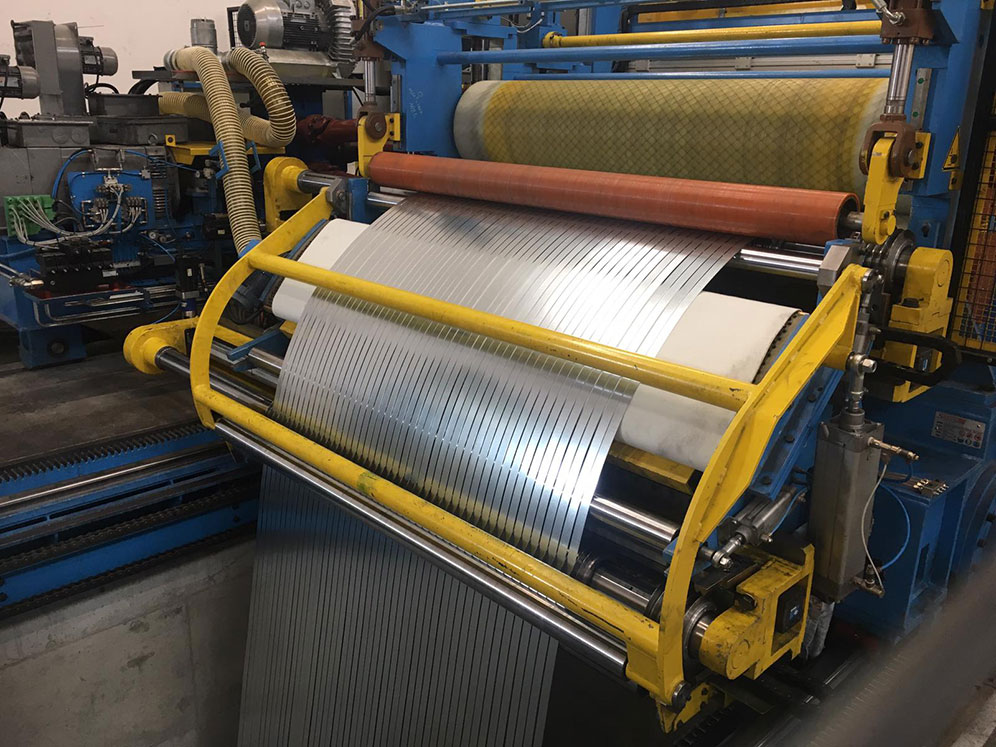 Multi-slitting of narrow slits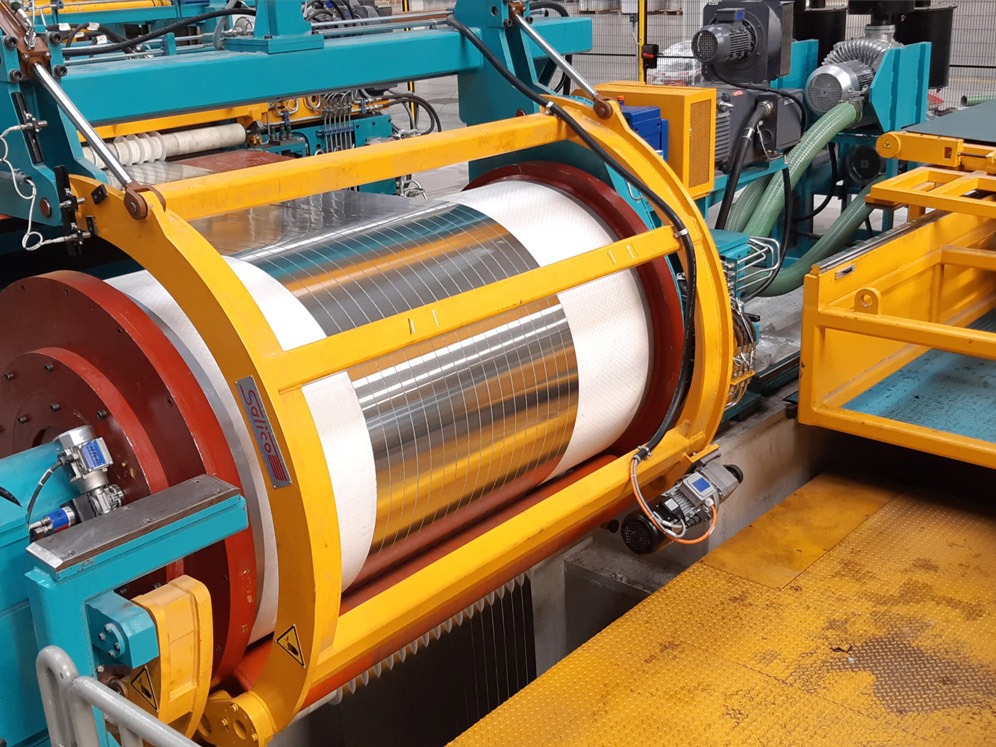 Vacuum roll tension device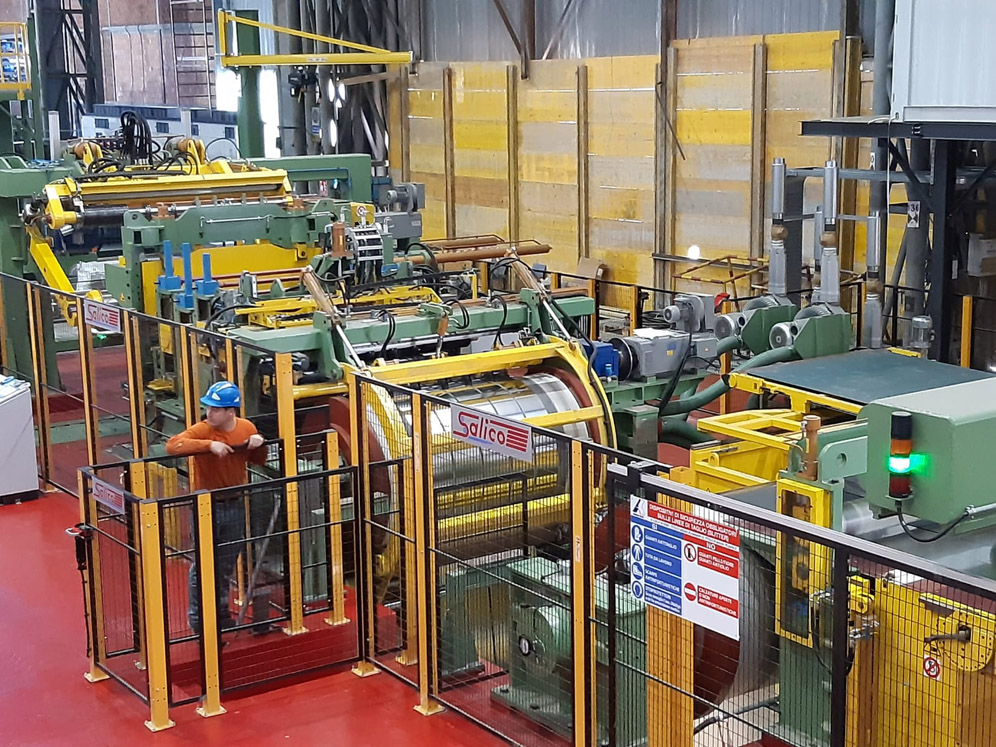 Stainless Steel 1,575x0.08/0.5mm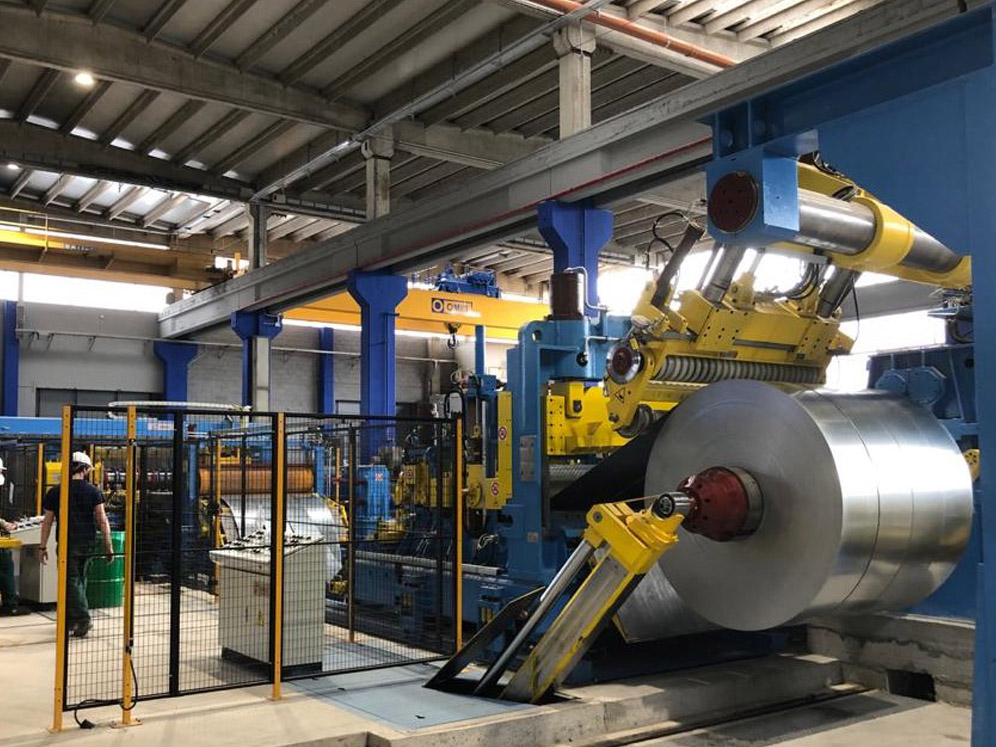 Carbon Steel 1850x8mm